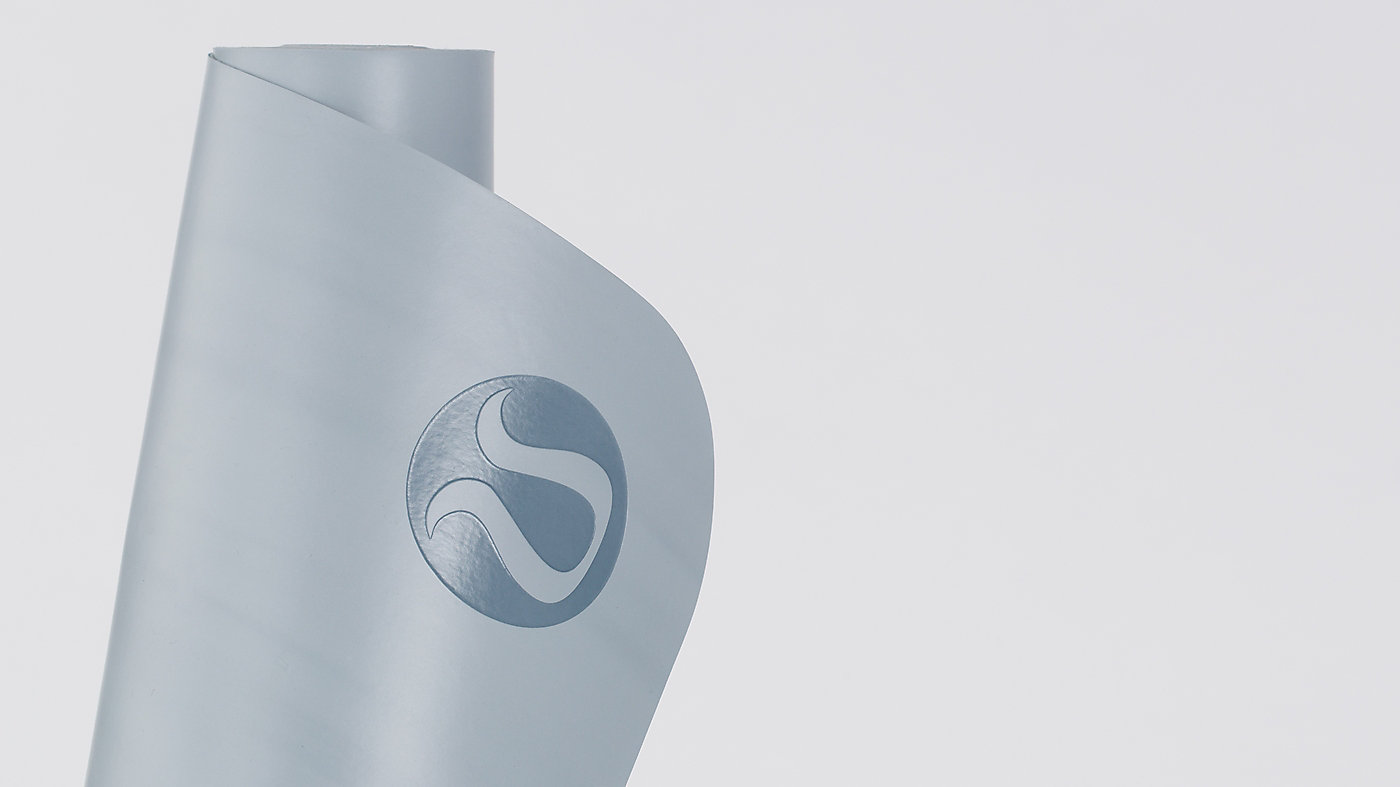 ---
layer it
Use on its own or layer it on top of a studio mat
---
Air it Out
Natural rubber has a slight smell that fades over time
---
CARE INSTRUCTIONS
Clean this mat after practice with warm, soapy water and hang it to dry
---
DIMENSIONS
66cm x 180cm (26" x 71"), 1.5mm (0.06")
---
antimicrobial additive
An antimicrobial additive helps prevent mould and mildew on the mat
---
---
CUSHIONING AND GRIP
Natural rubber base gives you cushioning and grip in low-sweat classes

The Reversible (Un) Mat *Online Only
is rated out of
5
by
33
.
Rated

1

out of

5
by
RaedJay
from
Matt durability is very bad.
Bought six mats to use in our gym. Less then a week later it began to fall apart. The mat was used approximately five times. The edges are showing wear and tear already. This is really unfortunate as we wanted to use a recognised and respected brand. Would not recommend or repurchase this product.
Date published: 2017-06-28
Rated

2

out of

5
by
MichelleMarie
from
Overall too thin
I received this mat for Christmas and have been using it up until this point. I love the color, the feel/grip and the rubbery smell did go away after a few weeks. Unfortunately, I am going to have to buy a new mat. I know this is called the "unmat" and I really do love how thin it is for standing and balancing poses. I feel noticeably more sturdy and balanced, however, the thinness kills my knees and especially my spine. I've used this mat for the last 4 months and I thought that maybe I'd get used to the thinness and over time my body would adapt but it hasn't. I consistently have bruising all the way along my spine from doing spinal rolls. Sometimes I can't even do them. Certain poses also hurt my knees, which I actually could get passed. After months of bruising and having to forego certain positions altogether, I've come to the conclusion that I need to buy a new mat that has more cushioning.
Date published: 2017-04-18
Rated

5

out of

5
by
HappyLegs
from
Great mat for travel
I like this mat for travel. It did have a strong smell but easily resolved with baking soda and water.
Date published: 2017-03-26
Rated

3

out of

5
by
lizmcall6
from
Slides
I have been using the full size mat from Lululemon for hot yoga. It is great, but very cumbersome to commute with. I purchased the unmat a couple of weeks ago. It is very easy to carry around, my hands and feet do not slip on the mat, however, the mat slides around on the floor and bunches up.
Date published: 2017-03-15
Rated

2

out of

5
by
fgiann02
from
Ok Mat
I definitely like the ease of transporting this mat but that is about where it stops. Although I haven't experienced a foul odor like some, the comfort level is lacking and it became discolored very quickly. My other and bigger issue is that I also bought the towel to lay on it for hot yoga practices and its bunches during the entire class making me lose traction at times. Will be switching to a Jade mat go forward.
Date published: 2017-03-13
Rated

1

out of

5
by
Tlo34
from
UNHAPPY ABOUT MY MAT
I went into Lululemon looking for a good quality hot yoga mat. A salesperson recommended this one to me so I purchased it. I wish I could take it back with the amount of money I spent on it. I definitely agree with everyone else..... the rubbery smell does not go away no matter how many times you wash it with soapy water, the discoloration (mine is a light purple almost gray) over a couple times use. The lack of comfort is what bummed me out the most. I did second guess myself in the store because it was so thin but the salesperson sold me on it. I practice hot yoga on wood floors so it doesn't even feel like I have a mat underneath me. I also lay a yoga towel on my mat, and I could not with this one because it just kept bunching up during class.
Date published: 2017-03-08
Rated

1

out of

5
by
Fit4u
from
WORST MAT EVER
This mat is just awful. It has a weird smell. There is no material too it, so you can feel everything on your knees and back. I have bought many other mats before this one and have no had problem. Worst part is I can't return it because I used it, or if you can call use it.
Date published: 2017-02-17
Rated

2

out of

5
by
YogainAmazonia
from
Disappointed, Short-lived mat connection
Loved this mat at first. Lightweight, no-slip surface. Worked great even for super sweaty practice traveling in the Amazon jungle. But the surface very quickly began wearing off. I practice Ashtanga yoga and the areas where I place my hands and feet during vinyasas have mostly worn the surface right off. I wanted to love this mat and at first thought I had finally found a great travel mat. I'm pretty bummed that it wore out so quickly, especially at this high price. Lulu is supposed to be high quality at such a high price, but sadly this mat did not live up to that reputation.
Date published: 2017-02-13
Rated

4

out of

5
by
kate2121
from
Nice but not perfect
I initially bought this mat for traveling and was impressed with how well it fit in my 55L Deuter pack. The mat has now become my primary practice mat (used on top of a cheap mat) and I love the feel and how well it grips but the smoother side seems to scratch and scuff quite easily. I take good care of it but the scuffs bother me.
Date published: 2017-02-03
Rated

1

out of

5
by
jgeer
from
overpriced 'brand-lover' mat...
This mat is disappointing; I received it as a gift, and a new mat was really overdue for my home practice. Generally, this mat just feels cheap... and the smell is pungent, and still stinks after dozens of use/washing cycles. I've found that unlike most mats, this one has tons of movement on top of carpeting, which is usually not an issue for me, but has been a hassle during on-your-feet poses especially. On wood flooring it has decent grip, but its so thin it isn't ideal for me. Lastly, the colored side has a sticky-not-grippy characteristic, which is quite noisy when you move heels/hands. I remedy this by using a yogi-toes non-slip towel. I wouldn't purchase another mat from lulu, I think you're paying for the branding and not for practice-informed quality.
Date published: 2017-01-31