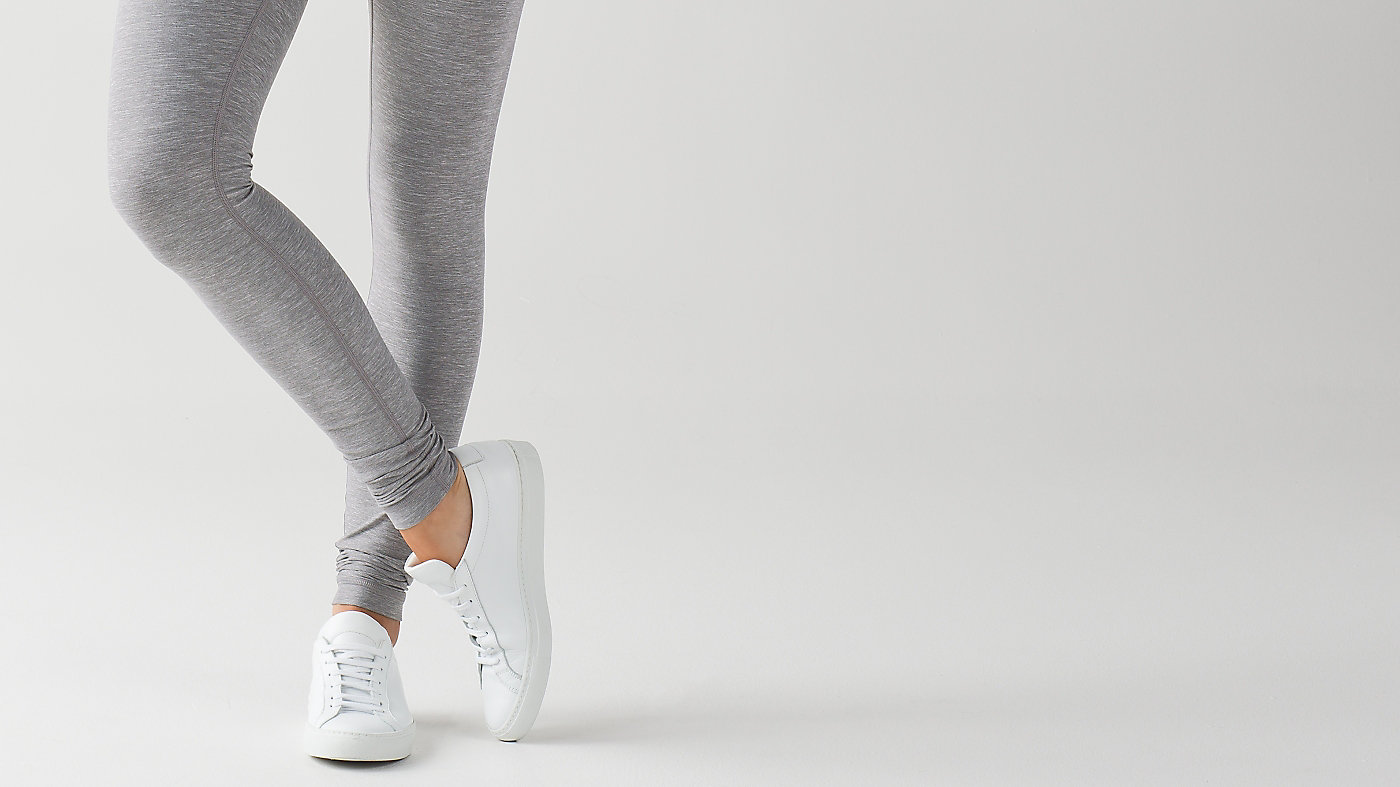 ---
hidden pocket
Stash your essentials in the hidden waistband pocket
---
medium-rise
For coverage and cool comfort
---
hugged sensation
Engineered to feel like a comfortable embrace throughout—it holds you close and moves with you
---

Wunder Under Pant III
is rated out of
5
by
267
.
Rated

3

out of

5
by
Mandytrang
from
Not the same fabric as the old lulus
I absolutely love lululemon + customer service. These pants were such a huge disappointment when i received it today 6/24/17. The only thing good about this pant is the color + fit, but I wish the fabric was thicker and less see through. I'm not sure what to do with these pants because even with a seamless panty, it's noticeable. I'm a usual size 6 and it fits just right but the fabric is an issue.
Date published: 2017-06-24
Rated

1

out of

5
by
newbuyerbutdisappointed
from
suprisingly disappointed
This has been my second purchase from lululemon. I just received my package in the mail and i was so excited that i tried them on right away. The grey wunder pant III seems like it has disappointed many. I feel that my complaint isn't the pilling, I haven't had them for long enough to have that issue, but it is the fact that they are ridiculously long! i am a 5'3 tall woman and I ordered the size 6, as i have in the past, and there is way too much fabric at the bottom. Now, from going by the picture, there is supposed to be some bunching at the bottom of the leg, but i have an extra 6 inches! If i put them on comfortably and the way they are supposed to fit naturally, the fabric ends at the bottoms of my toes. I do understand that these were on sale, but paying roughly 80 bucks for a pair of LEGGINGS that need to be altered is nuts.
Date published: 2017-06-21
Rated

2

out of

5
by
SCAddict
from
Disappointed purchase
Soft and comfortable but unfortunately pill after first wear. Disappointed. Can't imagine how these would look months from now.
Date published: 2017-06-15
Rated

1

out of

5
by
Madss
from
Not a good buy...
I bought these pants, and they are not even wearable now. They started pilling immediately, and are now see through. I did not even wear them 10 times, nor wash them more than a few. I am a big lulu fan, but super disappointed in the quality of these pants :(
Date published: 2017-06-14
Rated

1

out of

5
by
KELC96
from
PILLING IMMEDIATELY
I love the fit of these and how they hug your body. That being said, these pants started to pill almost immediately since I bought them despite following the washing instructions. I was really disappointed and I would not recommend buying these pants as the quality was really lacking here.
Date published: 2017-06-05
Rated

1

out of

5
by
Lexyd16
from
Very disappointed, would not recommend to anyone
I love how soft the fabric is, but it is very thin and completely see through (we're talking you can't wear underwear, no matter what colour). Also, they started to pill right away even though I am very careful when washing them and make sure to follow the washing instructions. They don't fit like a second skin, they fall down. I spent the day constantly pulling them up. Such a waste of money.
Date published: 2017-06-04
Rated

1

out of

5
by
Suto
from
Yes, it's see-through
Definitely a lot thinner with the blue jacquard print. It's just specific to that print and I haven't had any trouble with other luxtreme fabric prints. I feel like I can poke a hole in them really easily. I kind of regret buying them.
Date published: 2017-06-02
Rated

1

out of

5
by
shakencake
from
So disappointed
I love how soft these pants are and the fit is amazing. But the piling and the fabric already looks so worn before I have washed. I have worn these once for a simple walk and they already look over a year old... I am too afraid to even wash them in case they completely fall apart in the wash. I love Lululemon and trying new things, but man these are a miss guys. You need to fix your consistency with quality of product.
Date published: 2017-06-01
Rated

5

out of

5
by
Icantthinkofaname
from
These pants are astounding.
The material of these pants are so unbelievably soft, I almost can't get over it. I don't know how anyone could complain about them, they're so nice and so comfortable. 10/10.
Date published: 2017-05-31
Rated

2

out of

5
by
wouldnotrecommened
from
Should've read the reviews
I love lulus but just like many others I'm broke as can be. so when i saw these leggings on sale i literally died because they were a bit cheaper and had the little blue lines that made them different. First of all ordering was the most stressful experience of my life and after receiving them i was bummed to say the least. They were textured which i didn't mind but what've loved to be aware of and they are so beyond see through. Honestly if these weren't $90 leggings i would never wear them. Such a shame because i truly loved them.
Date published: 2017-05-24