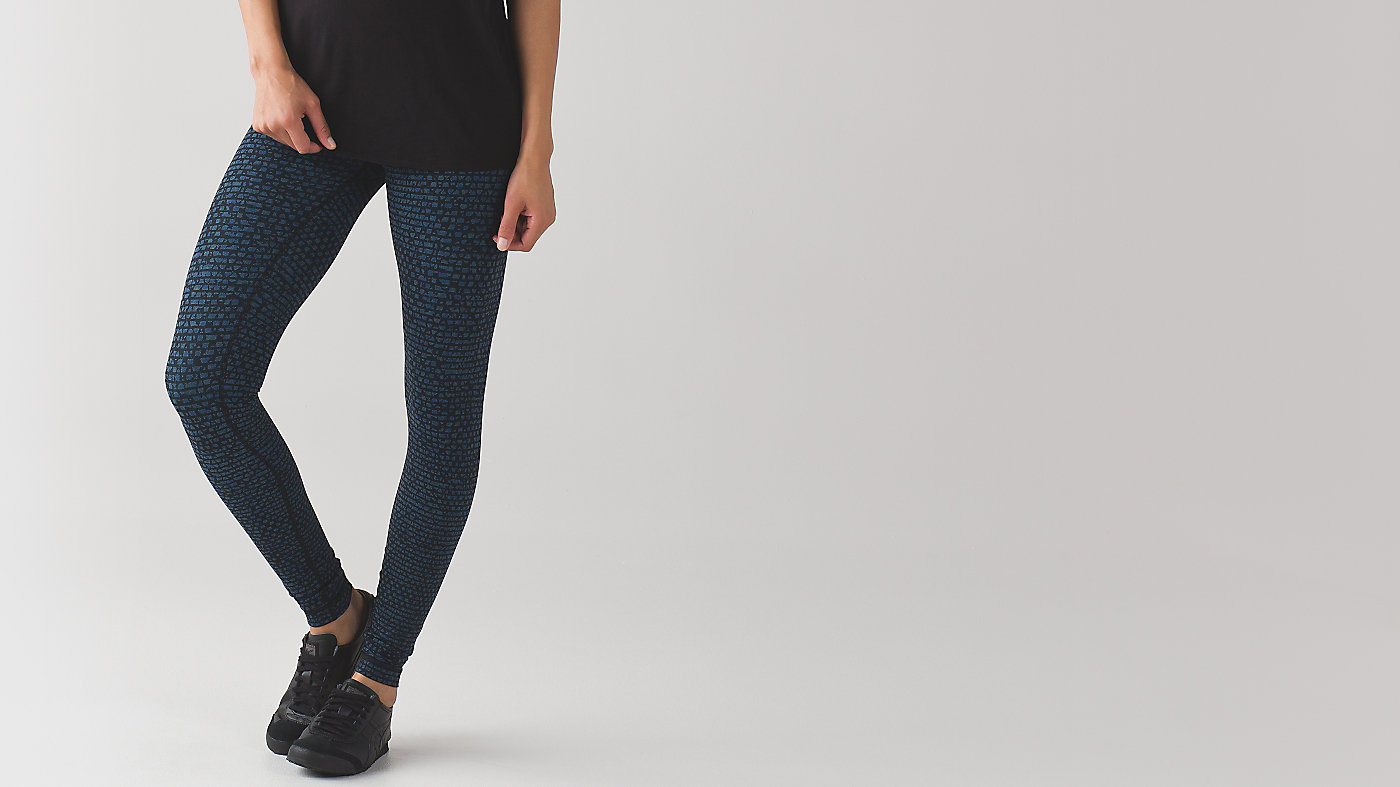 ---
hidden pocket
Stash your essentials in the hidden waistband pocket
---
medium-rise
For coverage and cool comfort
---
hugged sensation
Engineered to feel like a comfortable embrace throughout—it holds you close and moves with you
---

Wunder Under Pant III *Full-On Luxtreme
is rated out of
5
by
121
.
Rated

2

out of

5
by
lululover37
from
Not worth the price
I got these leggings after I lost an old pair of lulus and I was so excited to wear these. They fit great and feel magnificent on and also curve perfectly to my body. My only issue with these is the amount of pilling I have, I followed instructions and took proper care of them, washing them the suggested way, and even then after just wearing them to the gym or out for an hour or so my leggings pilled so much, I can't wear them anymore because of all the pilling. I love lulu and I am really upset that these leggings weren't up to the quality I expected them to be.
Date published: 2017-06-17
Rated

2

out of

5
by
McKinley
from
So stretched out!!
I ordered these pants two separate times and the first time I ordered a size 4 (which is my regular size) and then a size 6. I couldn't even get the size 4 pants on so I returned them. The size 6 felt good and it fit me really well until about three wears and a wash. They literally are falling off my body and the aren't flattering at all now. I'm constantly pulling them up and it's so annoying. I'm very dissatisfied with the amount of wear these took on in such a short amount of time and I think for the price of these pants, this shouldn't even be happening. Nevertheless I LOVE lululemon and I own so many products, I just think these are a hit and miss.
Date published: 2017-06-14
Rated

3

out of

5
by
Suto
from
Definitely Hugged Sensation
I love how tight these leggings are and it does feel like my legs are being hugged. The print on the leggings is actually printed on a white tight, so when they stretch you see the white tights in between and not a smooth print. Because of this, the galaxy print I got was actually lighter than I thought it would be when worn. I've worn these tights about 4 times and washed them twice already, and I don't see any pilling yet. So much better than the Luon fabric that pilled once I started wearing them.
Date published: 2017-05-26
Rated

2

out of

5
by
cz750
from
Disappointed
I have always been a big fan of Lululemon and their products. It is my go-to brand of clothing whenever I need to work out or have dance practice. After my first pair of black lulu leggings began to fray and pill, I brought it to a Lululemon store where they told me that they could not help me. Since I needed a black pair of leggings for a dance performance the next day, I bought a second pair at the store. The leggings began to pill after less than a month of use. I am really disheartened at the quality of these leggings. With my second pair of leggings, I tried to wash them less and air dry, but it has not been any use. I love the comfort of Lululemon products but the durability has been disappointing. The price of these products don't reflect the amount of time and wear you can get out of them.
Date published: 2017-05-23
Rated

3

out of

5
by
eareview
from
Great for a short amount of time
I tried these on in store and I fell in love with them. They felt great and I was excited to finally purchase them. I got them about a month ago and I started to notice some pulling on the inseam at about knee level. I was so disappointed, especially because I only had them for a month. For the price, I expected a higher quality.
Date published: 2017-05-16
Rated

3

out of

5
by
Adoolee
from
Average leggings
The leggings are so stretchy that they slide down during long wear and are not comfortable to exercise in because you have to constantly adjust the pants.. Additionally, even with only handwashing and air drying, the pants pill a lot.
Date published: 2017-05-16
Rated

2

out of

5
by
Rianna
from
Super Disappointed
I'm super disappointed. I bought this pair about 2 years ago and LOVED them. I wore them out completely, so of course, I had to buy myself a second pair. I made sure to get the exact same pair, color and pant but the second time around the pants were not the same kind of quality. They seem to stretch out quite a bit more and definitely do not seem to last as long. Especially for the money, I had higher expectations.
Date published: 2017-04-14
Rated

4

out of

5
by
bubble00
from
hole in leggings
I got these leggings in December for a christmas present and was super excited because I've wanted these pants for so long. Sadly, I didn't see that there was a hole in them. The hole is on the butt so I can't wear them as much unless I have long shirts. I love them so much but the hole gets in the way. :(
Date published: 2017-04-03
Rated

1

out of

5
by
chrissy719
from
Poor quality - stretches a lot very quickly
This was my first pair of full length Wunder Unders. I have half a dozen or so pairs of Wunder Under crops, the newest of which was bought about a year ago and still fits fine. I bought the same size in the full length WU's at Christmas and they fit great to begin with. However. within 2 months of wearing them 1-2x/wk (no more so than I have worn any of my other lulu bottoms) they have stretched terribly, and I have to pull them up constantly. They're now useless for working out, since they slide down so much, and not much better for lounge wear. I have stopped wearing them and am pretty disappointed that I got so little use out of a $100 pair of pants. I'm not sure if it's a difference between crop v. full length or just the latest batch of luxtreme, but I will definitely have to look elsewhere for new pants. Had I known, I'd have sized down, which may have rectified the issue, but to be honest, I don't want to fork out another $100 for a pair of pants with quality issues. Super disappointed, especially since I have full length leggings from a different brand that are ~3 years old and still fit the same and have otherwise been a Lulu devotee. .
Date published: 2017-03-28
Rated

1

out of

5
by
valentine29
from
Poor quality, bad experience
I bought the Wunder Under III's in store. I was really careful with them and never even worked out in them because they were expensive. They started pilling very quickly, which wasn't a big deal for me, but within a few months they developed a hole in the thigh. Everyone I knew who also shopped at Lulu told me to take them into the store and that they would give a replacement or discount based on the quality promise. I took them in with the original receipt and the salesperson was unbelievably rude. She told me that "pilling is expected to happen" and "holes are normal wear and tear." She actually laughed at me and said "we don't just give you new leggings." I'm really disappointed because I expected more from Lululemon.
Date published: 2017-03-25