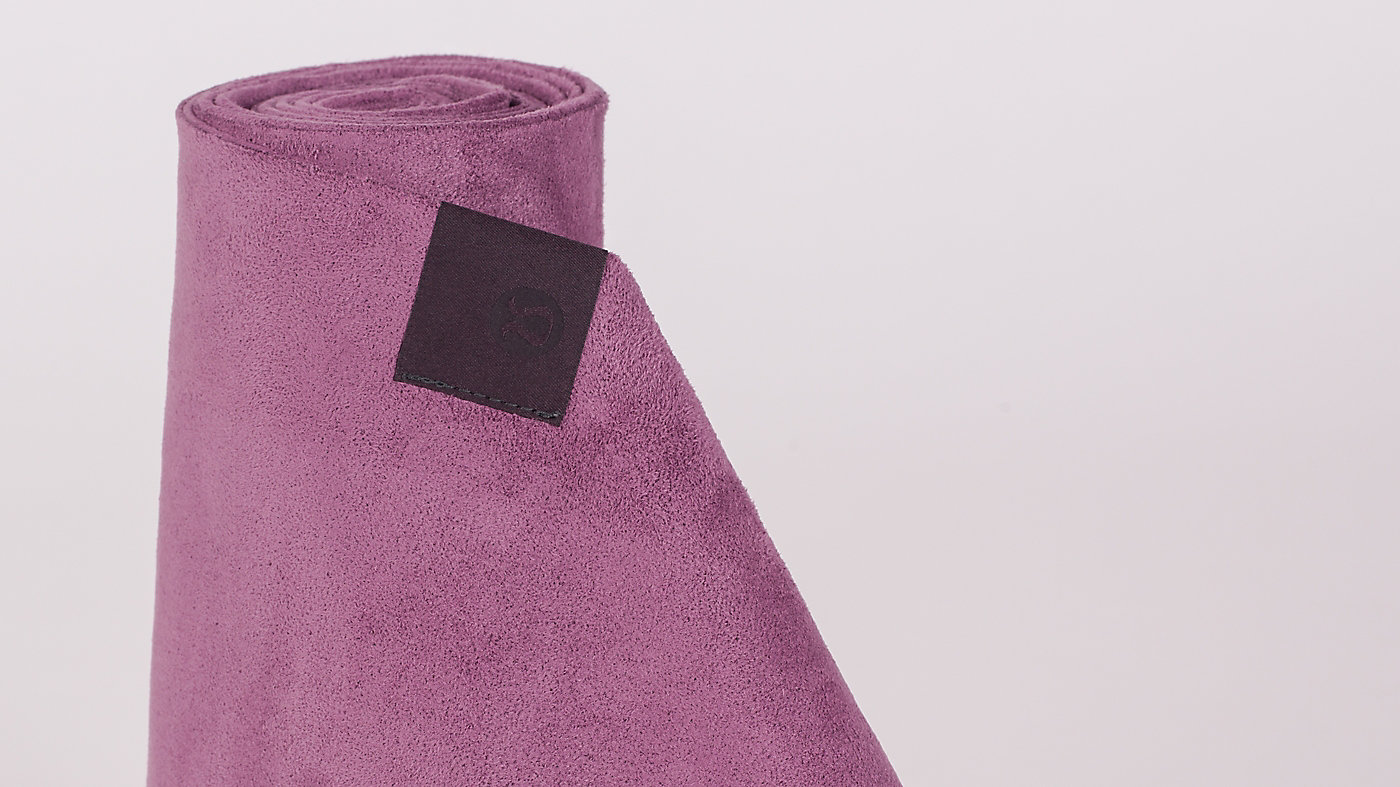 ---
NO-FRAY EDGES
Clean-cut edges won't fray in the wash

The Towel
is rated out of
5
by
195
.
Rated

1

out of

5
by
mavie
from
not for yoga
Worst lululemon product I've tried; love most of their stuff, but this towel slides and wraps around your feet until you trip trying to do anything more than Vinyasa. I've tried to make it work so many times, but I always find myself rearranging it around 10 times a class.
Date published: 2017-06-17
Rated

1

out of

5
by
Balaa
from
Very disappointed about the shrink
I was very excited about the towel when I first received it as a gift from a yoga buddy. Then it shrinked a lot after a few washes (cold wash, hang dry, no softner). Now I'm getting disappointed the product and might need to check out the other brand.
Date published: 2017-06-12
Rated

1

out of

5
by
MTLDavid
from
Shrinks. Even if hung dried.
At first this towel was a dream with my big mat and I loved the colour (dark green). The fellow who sold it to me said to wash it normally but hang dry it so it wouldn't shrink. Cool, no problem! I've used it about 10 times and it's shrunk a fair bit (5-10cm). Needless to say, I am extremely disappointed with this towel which is a first for lululemon. If only my 10k times would shrink as fast as this...
Date published: 2017-05-07
Rated

5

out of

5
by
waterandyoga
from
Best Ever
Absorbent even during my sweatiest sessions, and cozy enough for snuggling down in savasana, this towel has been perfect for bikram, pilates, and yin classes.This gem is still holding strong and performing well after two months of solid use.
Date published: 2017-04-16
Rated

3

out of

5
by
SM28
from
Good for Hot Yoga
I love using this towel for hot yoga. It is very absorbent. The only issue is that is bunches up at the ends.
Date published: 2017-04-02
Rated

3

out of

5
by
Martini702
from
Loved but now I Hate it
I have two of these towels and at first I was so in love with them, but after using them for a few months, mind you I only wash them in cold, no softer at all and they have never been in a dryer, they are not as good as when I first got them. It is very frustrating when I'm in down dog and my hands and feet are slipping, another frustration is when I'm in Hot Pilates and the wet towel sticks to my feet bunches up and I have to kick it out of the way. I have another brand towel that works way better for half the price and is now my go to towel. I am not sure what is the life span for these towels but for the price you pay not sure they are worth it? Sorry Lulu no more towels for me.
Date published: 2017-03-23
Rated

1

out of

5
by
kathylanari
from
not what it seems
i purchased this towel to use during my yoga classes...it is advertised as slip resistant...a sheet of plastic would be more slip resistant in comparison...and i paid $50 for a "towel" that can't be used for anything!!! total waste of money..don't buy it
Date published: 2017-03-16
Rated

5

out of

5
by
LRaeStyle
from
Best Towel for Hot Yoga
I have tried several different towels on my mat for hot yoga and this is the first one I've found that is actually soft, absorbent and doesn't slip when it gets wet. And, believe me, I sweat!! Love this towel and recommend it. Going to buy another one!
Date published: 2017-03-04
Rated

5

out of

5
by
Merryjordan
from
Awesome Work Out Towel
I LOVE LOVE LOVE this towel for all workouts. I do not use it on my mat during yoga, but rather wipe myself off as I become sweaty. It really absorbs and helps a lot- I bring home and rinse with water- does not stink and every couple of workouts will give it a good machine wash. So glad I purchased
Date published: 2017-02-09
Rated

5

out of

5
by
gradstudentyogi123
from
Non-slip beautiful yoga towel
I have been using this towel for a couple of weeks now for hot yoga and I have fallen in love with it! It does not slip at all or wrinkle under my feet at all. It is also so soft and feels great on my skin. I highly recommend for anyone who wants a light, non-slip hot yoga towel.
Date published: 2017-01-27