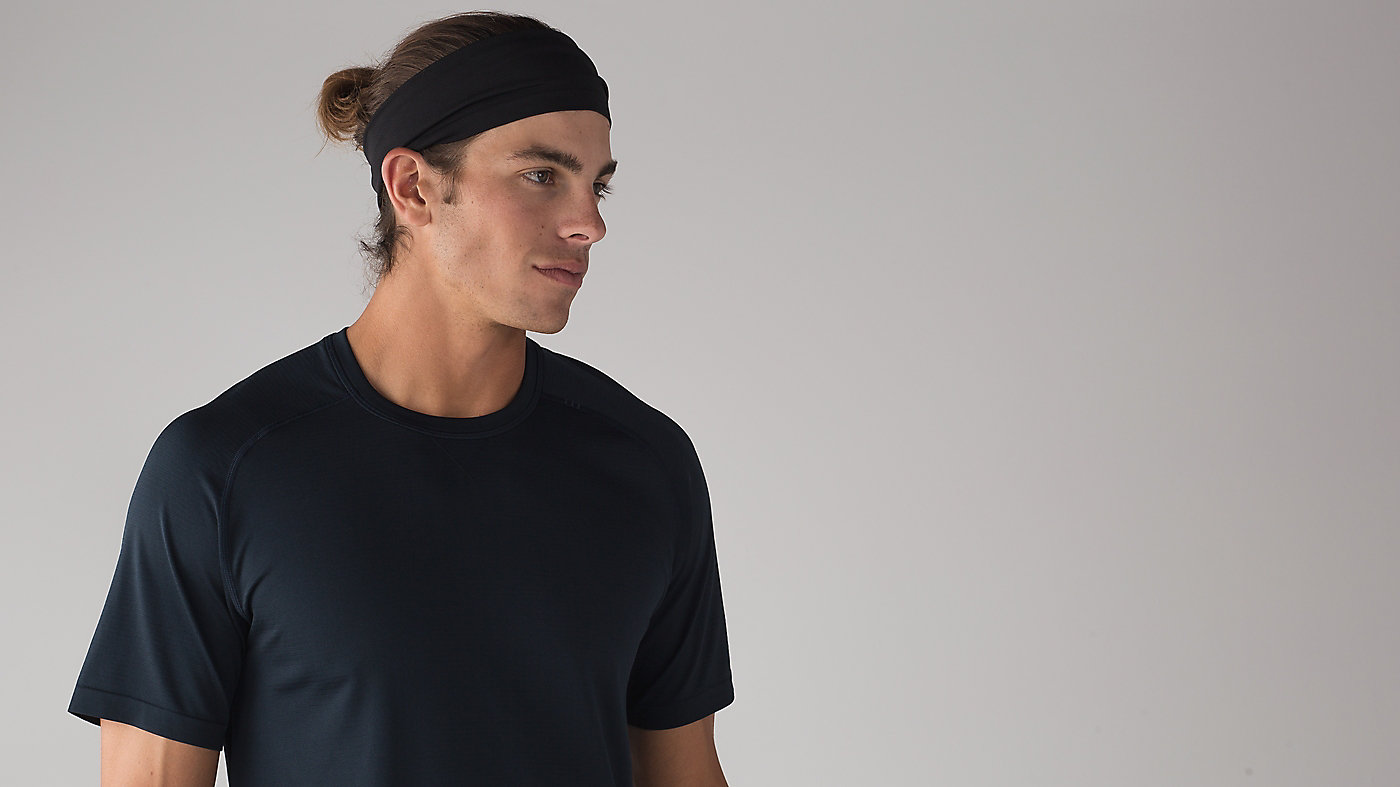 ---
SILVERESCENT® TECHNOLOGY
Powered by X-STATIC®, it inhibits the growth of odour-causing bacteria on the garment
Metal Vent Tech Headband
is rated out of
5
by
8
.
Rated

5

out of

5
by
Albie
from
Miracle worker
I was a little bit hesitant about buying this at first because I don't really like anything on my head when I workout. I wanted to try it to prevent sweat from dripping on my face when I train legs. Thank goodness I was curious enough to try it because this work wonders. i have the gray, black and red for now. Hopefully Lulu will come out with more colors soon. I'll be keeping my eyes out.
Date published: 2017-06-13
Rated

5

out of

5
by
Christian
from
Good for Crossfit!
Solid headband I have it in green. Looks cool, keeps the sweat out of my eyes (which is the main reason I got it). Would definitely recommend if you do not want to wear a hat and hate having a sweaty forehead or sweat dripping down your face or eyes. I also have T.H.E. Headband in pretty much every colour and I love both of them for sure, thinking about getting the other colours in this one too!
Date published: 2017-06-09
Rated

5

out of

5
by
RJL7
from
Does What it Should Do
I'm a college baseball player, so I spend a lot of my time working out. This headband does a great job of keeping my long luscious flow out of my eyes, and looks great too. I love the color, but it would be great if you offered a larger variety. I NEED MORE!!
Date published: 2017-03-06
Rated

5

out of

5
by
SquashEnthusiast
from
I can see clearly now!
Seriously, these headbands are legit. take it from someone who plays 2 hours of squash everyday. All I do is sweat. Wearing glasses to protect the eyes in a sport like this is vital. but this head band is comfortable even with the glasses. no sweat on my glasses, no sweat on my face. awesome AWESOME!
Date published: 2015-10-24
Rated

5

out of

5
by
zmaster
from
now we need camo
I love this headband! It looks cool, works great, and is reasonably priced. I teach group fitness 8 times a week, and I use this product a lot. It does a good job, and I'm a sweater. PLEASE DO THIS IN A GREY OR BLACK CAMO PATTERN!
Date published: 2015-10-15
Rated

5

out of

5
by
DDSC
from
Beats wearing a hat
I'm surprised on how much sweat this wicks away. I lift weights and often use a hat. When it comes to shoulder presses and certain exercises I often have to put my hat backwards to clear the bar. With this, I no longer need to worry. I love it. I spread it wide so it covers my entire forehead and it keeps my long-ish hair outta my face. Going to use it for running and have no doubt it will keep my head cooler and airy for the hotter runs.
Date published: 2015-08-05
Rated

5

out of

5
by
BLiam
from
Savior!
I purchased my first headband months ago and now have 3 in different colors. This thing has saved me from getting sweat all over my face and allows me to focus on my workouts instead of continuously wiping sweat. I like to wear it thick so it covers my entire forehead. This is a staple. Please keep making it!
Date published: 2015-07-23
Rated

4

out of

5
by
blurry11
from
Finally, a sweat/headband for guys!
Been wearing my ROGUE headband, but it's terrible at wicking moisture. So excited to see Lulu use the same Metal Vent material from their amazing tops to create a sweet headband. NOTE: To fold the headband to the "2 inch" fold, takes slightly more effort than expected. It's due to the fact of how it's stitched on the inside, it's like folding one side down first and then trying to get the other side to fit in the fold evenly. But it doesn't matter to me since I wear it the WIDE way anyway. Bought the blue and green one. Please keep this as a basic. Huge shout out to my old Men's team at Lulu. You're on the right track!
Date published: 2015-02-20